Stay strong!
Classes may look a little different this semester, but our support for you remains strong.
You may be new to VCU, or new to learning online. Rest assured that VCU is here to make sure that you thrive in all of your classes. Stay strong this semester by establishing good academic habits early on and asking for help as soon as you think you need it. Your Success Team is ready to lend you a helping hand (and your instructors have some advice for you as well) but by taking these steps now, you'll be well situated to excel in all of your classes on your own:
Tips for success for February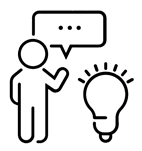 Faculty want to hear from you
All faculty have office hours or student hours each week. This time is your time to drop-in, ask questions or just introduce yourself. Not sure how to get started? Ask clarifying questions from the last lecture or reading, inquire about their research, ask to review a problem that you might be stuck on. Not all learning takes place in a classroom (virtual included), take advantage of the extra time to expand your learning.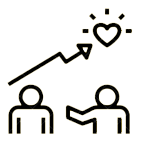 Get academic help before you need it
Tutoring, writing consultations, and Supplemental Instruction are available to you for FREE starting as early as the first day of classes. Stay on top of your studies by adding these to your weekly schedule and see the results in your great midterm and final grades. If you do get a Progress Report for one of your classes, it means that faculty care about you and your success in their class. Don't be afraid to ask them for guidance on how to improve your performance.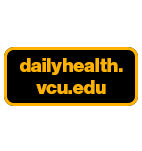 Take care of yourself and VCU
Check your VCU email and submit your daily health survey every day, even if you are not on campus. Keep yourself and VCU safe by wearing a mask and washing your hands frequently. Feeling ill? Stay at home, get rested, and notify VCU Student Health and your faculty.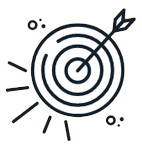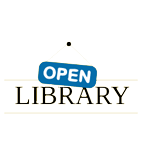 Establish your study spot
Find or create your dedicated study area that minimizes distractions and allows you to focus. Be considerate of others by using a headset and maintaining physical distance in shared spaces. These classrooms have been dedicated for student use this spring, and you can also check to see if you can reserve a study room in Cabell or the Tompkins-McCaw libraries.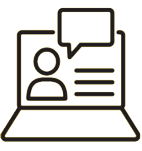 Commit to attending and participating in all of your classes
Strive to exceed the expectations of your classes by reviewing assignments, attendance and participation requirements in your syllabus. Faculty will post the syllabus to eServices, Blackboard, Canvas, and email no later than one week before the start of classes.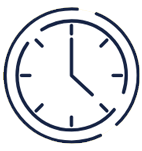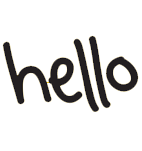 Meet new friends and get ahead
Get acquainted or re-acquainted with the VCU, make and renew connections and explore different parts of campus and campus offices by getting involved and participating in events. Use the Study Buddy feature in Navigate to find classmates to hang out with and study online.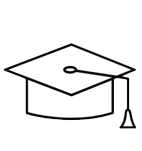 Know that you've got this!
Always remember why you chose VCU. You chose VCU to realize your academic and professional goals. You're here at VCU because you know you have what it takes to be successful. If the semester starts to get tough, return to these thoughts and dig deep into your studies (and even deeper into the resources available to you at VCU!) so that you can stay strong!
Ask for help
If you are a current student who still has unanswered questions, or need additional support, please use this self-referral form below. (Please make sure you're logged into your VCU Google account):
Refer a student for support
If you are a faculty member, staff, or a student who knows of a student needing assistance, we encourage you to submit the form below. (Please note: You will need to be logged into your VCU Google account.)