Keep on Learning
Sometimes the unexpected happens. When it does, VCU is prepared to keep on teaching and keep on learning. Student success remains the core of our mission, and during these unprecedented times, our goal across the university remains to help all of our students successfully achieve their academic goals.
Throughout this website, you will find resources developed to support students as they keep learning. If you cannot find an answer to your question or need, however, please use our online help forms to reach out for additional assistance.
News and updates
VCU is preparing to welcome you back to a robust fall semester. Face to face classes will be held, and a large number of courses are being offered in a flexible format, which will allow you the flexibility to attend in-person or via a live stream to meet your preferences or scheduling needs.
Blended and hybrid classes will convene at regularly scheduled times throughout the semester for in-classroom conversation and learning experiences. Additionally, many classes are being offered fully online, either at a scheduled course meeting time, or asynchronously, in order to meet the diverse needs of our students for flexibility in course offerings.
The semester start dates remain unchanged and can be found on the academic calendar. Faculty are expected to follow the course modalities as listed in the Fall 2021 Schedule of Classes.
Tutorial: How to find your course modality
Accessing your courses online
VCU supports Canvas as its learning management system (LMS). You can access Canvas from your my.vcu.edu portal, in the General Resources section of your student tab, or via the VCU Mobile application.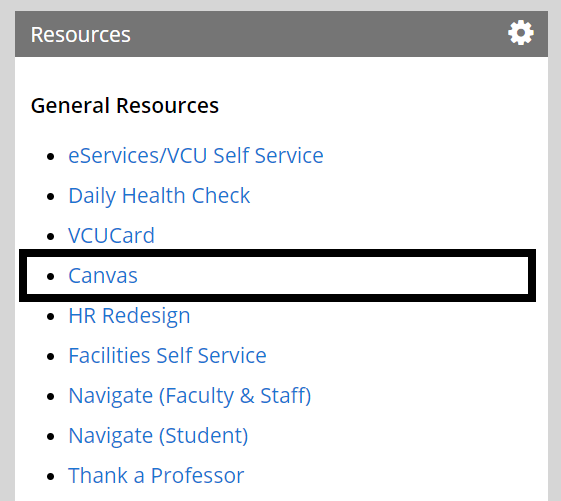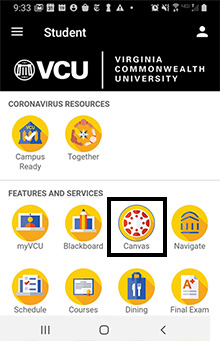 Related links
Dates to remember
August
Aug. 24: First day of classes
Aug. 30: Last day to add or drop a class
September
Sept. 6: University closed (no classes held)
Sept. 7-27: Faculty submit Progress Reports for students who could use some extra support in their classes. If you receive one and are unsure of what to do, reach out to your advisor.
Sept. 13: September and Fall mini-mester term classes begin. Last day to add/drop one of these courses is Sept. 14. Check the VCU Academic Calendar for details.
October
Oct. 22: Reading day (no classes held)
Oct. 25: October term classes begin. Last day to add/drop an October term course is Oct. 26. Check the VCU Academic Calendar for details.
Oct. 29: Check eServices to view your midterm grades and make plans with your advisor for finishing your courses strong
November
Nov. 2: University closed (no classes held)
Nov. 3: Spring 2022 semester advance registration begins
Nov. 22-28: Fall break, no classes held for Monroe Park Campus
December
Dec. 10: Last day of classes for the MCV Campus
Dec. 13: Last day of classes for the Monroe Park Campus
Dec. 13-17: Final exams for the MCV Campus
Dec. 14-21: Final exams for the Monroe Park Campus
Dec. 23-Jan. 2: University closed
Dec. 27: Holiday intersession classes begin