Important information for incoming first-year (freshmen) students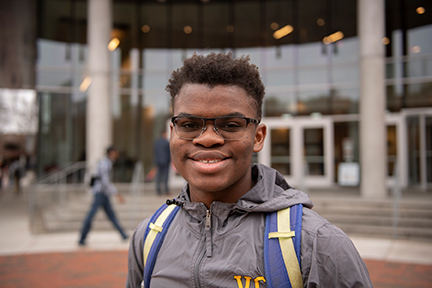 We got you, new Rams! First-year student schedules are built by your academic advisor according to the information that you submitted as part of your intake survey to ensure that you start off in the best possible courses for your major.
An advising hold will prohibit you from making any changes to your schedule until August 10. This hold ensures that VCU is able to register all incoming students for their best possible schedules.
Advisors will make adjustments to your schedule to ensure that you do not have any time conflicts due to the changes to the fall 2020 class schedule.
Please make sure to have AP, IB and Dual Enrollment transcripts sent to VCU as soon as possible to ensure that you are registered for the appropriate classes in fall.
If you are trying to raise your Math or Chem placement scores, please complete your ALEKS modules no later than August 1. If you increase your score, please email advising@vcu.edu to let us know. Nice work!
Do the Math! Students who take and earn a minimum of 15 credits each semester are more likely to graduate on time. It is strongly recommended that first year students remain enrolled in at least 15 credits their first semester as this sets up the academic momentum necessary for an on-time graduation.

If you are concerned about taking a minimum of 15 credits, we encourage you to make an appointment with an Academic Coach this summer so that they can review your schedule, help you make plans, and develop strategies to be successful in your classes. We know that you can do it!
Changing your schedule
You will be able to make minor adjustments to your schedule yourself in eServices on August 10.
University Academic Advising reopening
University Academic Advising in Hibbs Hall will be offering online and phone advising appointments this fall. Our office will be open on a limited basis beginning Aug. 4 for brief inquiries and urgent matters that cannot be handled in a virtual appointment.
Please see the University Academic Advising website for up-to date operating hours, and remember that you can make both virtual advising appointments this fall using Navigate.
Ask for help
If you are a current student who still has unanswered questions, or need additional support, please use this self-referral form below. (Please make sure you're logged into your VCU Google account):
Refer a student for support
If you are a faculty member, staff, or a student who knows of a student needing assistance, we encourage you to submit the form below. (Please note: You will need to be logged into your VCU Google account.)